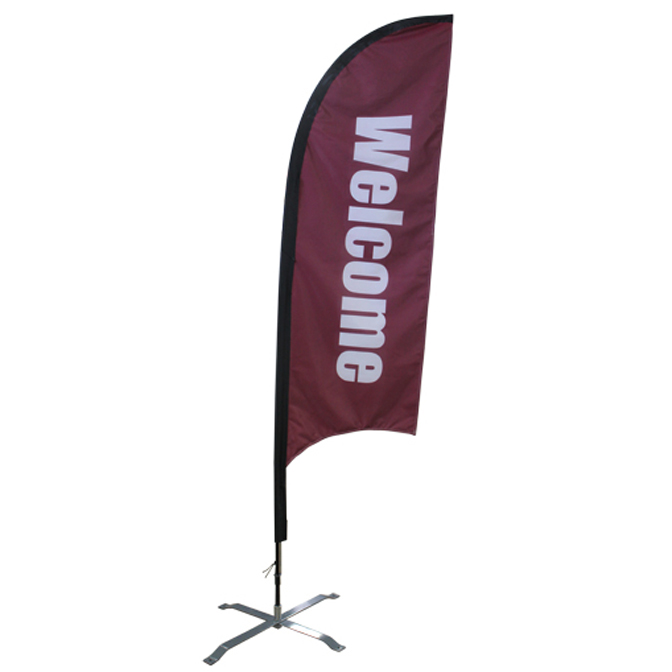 Blade Flag:
Our most popular style flag. The shape of this flag provides greater print area than the Tear Drop Flag. The constant motion of a Blade Flag in even the slightest of breeze draws your customer's focus to your message.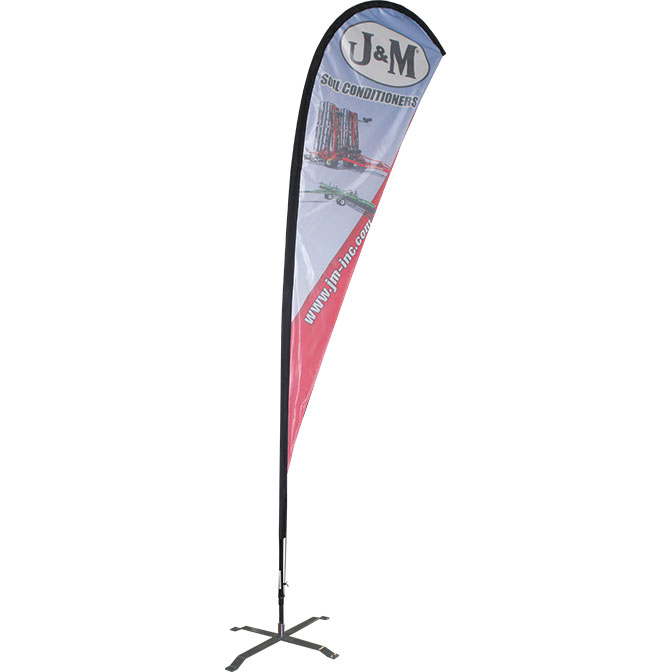 Tear Drop Flag:
The unique shape of the Tear Drop Flag makes it eye-catching. The fabric on a Tear Drop flag is designed to remain taught. Your message will reach your target audience on the stillest of days and even in an indoor environment. Tear Drop Flags are recommended when attaching to the Fastshade Pop Up Frame Tent. Let your message show no matter where you display your flag.
Additional Product Details:
Celina's Flags are printed on 100% polyester fabric using our top of the line direct disperse printing process, allowing the high definition graphic to be sublimated with full penetration of color with no color limitations. Blade flags move in the slightest breeze, drawing more attention to your flag's message. Each flag is UV resistant, weatherproof, and wrinkle proof for indoor and outdoor use. Printing is available in both single-sided and double-sided varieties: double-sided printing, while available, is not recommended due to the added weight of the block-out fabric altering the effectiveness and lifespan of the fabric.
100% polyester fabric
Weather proof
UV resistant
Machine washable
Wrinkle resistant
Excellent for indoor and outdoor use